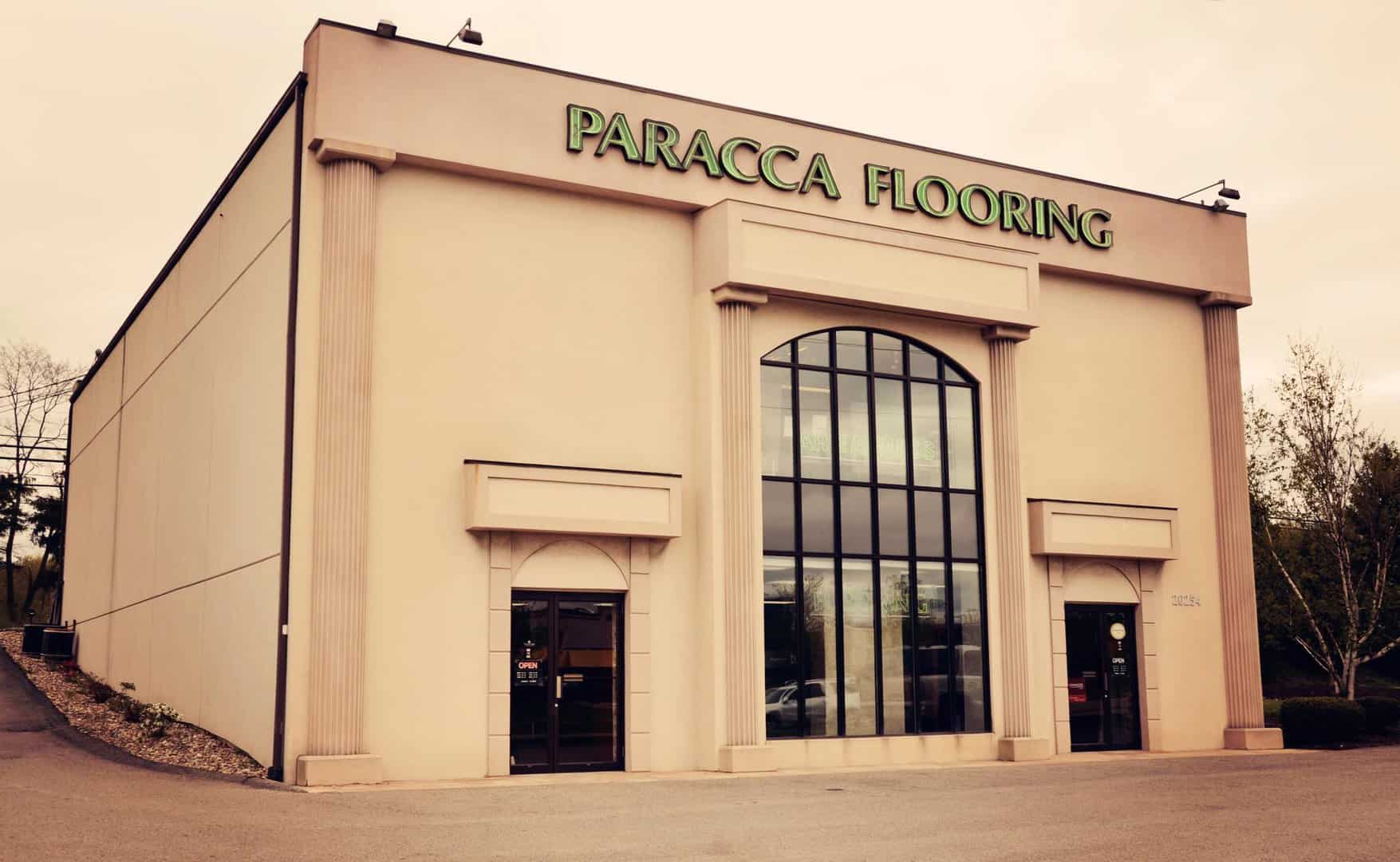 Established in 1942, Paracca Flooring is Pittsburgh's premier lifestyle flooring company. With a wide selection of tile, carpet and hardwood flooring, Paracca Flooring provides the knowledgeable and courteous sales staff to make your interior design ideas into a reality. Stop in to our showroom located in Cranberry Township and browse our wide selection of quality hardwood, natural stone, carpeting and tile options today.
Peter Paracca began his ceramic tile business out of his home in the 1940's. His three sons eventually became part of the company with the name changing to Peter Paracca & Sons. Eventually Donald Paracca, the youngest of the three sons, bought the business from the other brothers.
Donald took the ceramic business and grew it into a full service flooring store with a complete showroom. Donald's three sons bought the company at the time of his death. As 3rd generation owners, Gary, Michael and Kenneth have grown the company into a business that includes all areas of the finest floor coverings. Products include hardwood, ceramic tile, natural stone, cork, carpeting, area rugs and much more.
Through the years, Paracca Flooring has prided itself in not only its knowledgeable sales staff, but carrying the finest materials. In addition to quality service and selection, Paracca Flooring offers expert installation by our team of on-staff installers. Customer service is our number one priority. We strive to offer customers a pleasant experience from start to finish at an affordable price.